The Team
Vimala Ramakrishnan
Team Lead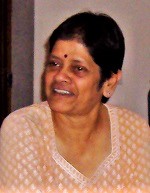 Vimala has over 40 years of work experience in social development and has worked extensively with Government and Bi-lateral and Multi-lateral Donor agencies as well as in academic institutions and Indian and international NGOs. One of the founding directors of New Concept Information Systems, Vimala has led the company's projects on primary and secondary research, monitoring and evaluation, capacity building and social mobilisation across a hundred districts or more in a dozen states in the country. She has cross-sector experience that has contributed to her work thorough knowledge of policies and programmes in education, public health, women's empowerment, poverty and governance. She is a highly qualified trainer and has led and facilitated many workshops and participatory sessions for various stakeholders including government officials, project personnel, community leaders, women and youth.
A social work postgraduate from Madras University, she was working as Consultant to Danish International Development Agency, (DANIDA) on Training, Education and Community Mobilisation before she took up the task of building New Concept.
S. Raghavan
Senior Resource Person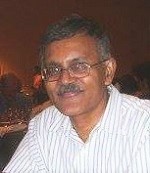 With over 30 years work experience and as one of the founding directors of New Concept Information Systems, Raghavan is proficient in areas as diverse as policy and advocacy documentation, operations research, data management and analysis, systems analysis, design and implementation of computerised systems and costing and financial management. He has managed several of New Concept's significant projects over the years, including large scale surveys (across 8 states in Education), policy documentation in Health and Child Rights, setting up of large MIS, web-based repositories and databases (on TB, Maternal Mortality), Advocacy publications in print and on web for TB, HIV/AIDS, etc. His knowledge and experienced leadership has given New Concept an edge in Social and Behaviour Change Communication and he continues to lead monitoring and evaluation of behavior change communication issues, besides being a skilled writer on policy issues.
Raghavan is an engineering graduate and post-graduate in management from McMaster University (Canada), and has more than 30 years of experience in the IT and social development domain.
Vidya Raghavan
Senior Resource Person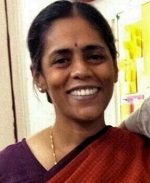 Vidya Raghavan, with over 25 years of experience with the organisation, excels in executing communication projects. She has led large projects such as developing BCC/IEC strategy for Malaria, TB, Child Labour, and Routine Immunisation. She has been the lead in the SBCC training using the Tarang Modules in 9 states along with UNICEF. She currently leads a large BCC implementation assignment for a DFID supported programme on kala-azar elimination in Bihar, presently covering seven districts with a plan to scale up to 33 kala-azar affected districts by the end of this year. A New Concept poster accepted at the International SBCC Summit, 2016, Ethiopia was presented by her and created keen interest among the participants. Other projects where she has been a team lead include: DFID supported PLA project (Sanjhi Sehat) for improving HNWASH indicators in 14 blocks of eight districts of Madhya Pradesh, implemented by SRLM and MPTAST; assignment involving a range of documentation activities for the BMGF supported UHI project in Uttar Pradesh; UNICEF supported assignment for orienting District Information Officers of Uttar Pradesh on AEFI and dealing with media on AEFI; conducting media consultations in five districts, orientation of CMOs on interacting with media persons on RI, especially in the event of an AEFI.
Conceptualising a wide repertoire of audio-visual and print communication material is also her forte. Her knowledge of BCC programs at the national level and in particular states, and her rigour for quality and innovation has positioned New Concept as a leader in this domain.
Sudha Nair
Trainer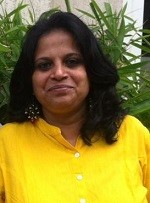 Sudha has been instrumental in establishing New Concept's presence in the development sector in Andhra Pradesh. She leads projects in Andhra Pradesh and neighbouring states. She has successfully built lasting relations with many clients and made wide contacts with funders and implementing agencies, resulting in positive growth of our business. She has substantial experience in print and audio-visual documentation, development of BCC/IEC strategies and conceptualisation of advocacy material, as well as in process and policy documentation. Sudha is a Lead Trainer for SBCC for ICDS and other FLF functionaries as part of trainings in 9 states under UNICEF supported, Tarang Project, implemented by New Concept Information Systems.
Sudha is a postgraduate in Science from IIT (Mumbai) with a postgraduate diploma in communications from Xavier's Institute of Communication (Mumbai).
Pravin Ramteke
Trainer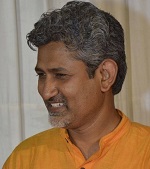 During his tenure of more than a decade with New Concept Pravin has acquired experience in projects in capacity building, (as well as e-training), qualitative and quantitative research, data management and analysis, and Information Communication Technology (ICT) across the health, education and poverty alleviation sub-sectors. He is an avid techy and is versatile in its application from developing a web-based information system to an audio-visual presentation using the latest software. An excellent communicator, Pravin is a postgraduate in Engineering from IIT Madras.
Dr. Amar Nidhi Aggarwal
Trainer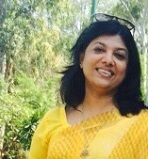 Dr. Amar Nidhi Aggarwal is a medical graduate, masters in public health and a gold medalist from Punjab University, Chandigarh. She has over 15 years of rich professional experience in field level health communication and training through association with national and international organisations of repute like UNICEF, NRHM, PSI, Tata Institute of Social Sciences (TISS), PGIMER Chandigarh, Jamia Milia Islamia New Delhi, eNVisions, Quantum Clinical Trials, Washington DC, USA and Virotech, USA. Nidhi is an excellent communicator and trainer and has been closely associated with the SBCC projects handled by New Concept. She has expertise in Gender, Health, Communications and Behaviour Change. Nidhi is a Lead Trainer for SBCC for ICDS and other FLF functionaries in Bihar, UP, MP, Odisha, Rajasthan, Chhattisgarh and Jharkhand (7 States) as part of trainings in 9 states under UNICEF supported, Tarang Project, implemented by New Concept Information Systems.
Surkhraj Vimal Kaur
Project Manager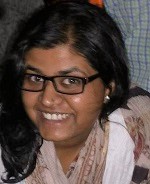 Surkhraj has over 9 years of experience in Communication and IT services and Project Management. She has worked as project manager for projects such as Shakti Varta, Sanjhi Sehat, MPT 2016 website, MoRD Panchayati Raj web repository and more. She is well versed with project research and management requirements and with information architecture for web based applications. She is trained in Photoshop and in-design skills, along with Video editing (adobe premier pro) and also maintains the social media for a variety of projects.